€

1,51 incl. BTW

€1,25 excl. BTW

€

3,03 incl. BTW

€2,50 excl. BTW

€

3,03 incl. BTW

€2,50 excl. BTW

€

3,03 incl. BTW

€2,50 excl. BTW

€

3,03 incl. BTW

€2,50 excl. BTW

€

3,03 incl. BTW

€2,50 excl. BTW

€

0,61 incl. BTW

€0,50 excl. BTW

€

0,61 incl. BTW

€0,50 excl. BTW

Vanaf

€

0,61 incl BTW

€0,50 excl. BTW

€

0,61 incl. BTW

€0,50 excl. BTW

€

0,61 incl. BTW

€0,50 excl. BTW

€

0,73 incl. BTW

€0,60 excl. BTW
Tweede leven
Bij intensief gebruik van sta- of terrastafels kan een onderdeel op den duur beschadigen. Een bladsteun bijvoorbeeld of wat dacht je van een middenstuk van een statafel, een onderbeugel of zelfs het gehele onderstel. Maar ook schroeven, moeren, voetendopjes en parasoldoppen.
Doordat je bij Statafelshop.be diverse onderdelen los kunt bestellen geef je zo een tweede leven aan jouw (sta)tafel, en je hebt er weer jaren plezier van. Dat is niet alleen duurzaam, maar ook kostenbesparend.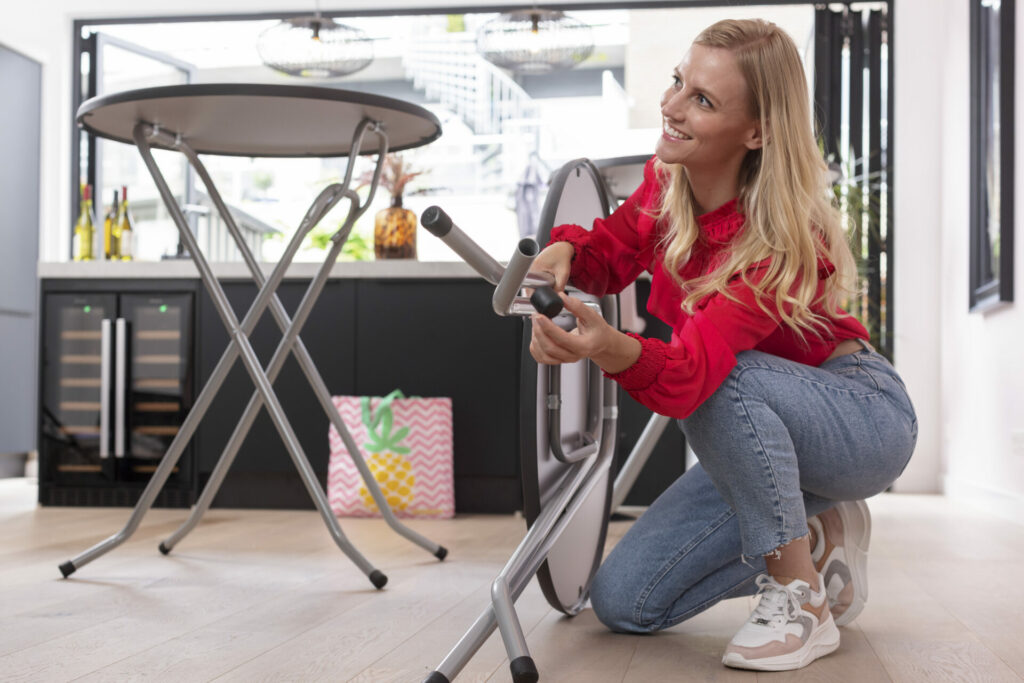 Naast losse onderdelen ter vervanging, vind je in het onderdelen assortiment ook verschillende stoelverbinders. Deze koppelstukken worden veel gebruikt in concertzalen, theaters en bij congressen.
Door het gebruik van losse onderdelen kun je zelf kleine reparaties uitvoeren. Dat is niet alleen leuk, maar ook duurzaam. Dat staat.